Press
Press Release
FTR4H Talk & Lounge to be Held on MFC 2017, Driving Digital Health
2017-02-20
FTR4H (Future For Health) is an international platform, which enables discussions, meetings, dialogs and networking among thousands of Digital Health start-ups, corporations and investors, including accelerators and media from around the world.

FTR4H explores how Digital Transformation affects the healthcare industry:
● Mobile - Feature Phones, Smartphones, Phablets, Tablets, Wearables, VR Headsets
● IOT - Internet of Things - Sensors, Drones, Robots, 3D-Printer, Smart Things like Cars and Homes
● Data - Smart Data, Self Data, Genomics Data, Safe Data

FTR4H has close cooperation relationship with MEDICA and its family shows for a long time. During MEDICA 2016, FTR4H successfully launched MEDICA App Competition, establishing a perfect showcasing platform for the developers. 15 excellent participants have been elected to present their Medical Mobile Solution at the live-pitch.
FTR4H acts as a think tank and definer to connect all global Digital Health Ecosystems. After its footprints at SXSW (The USA), MEDICA (Germany), Medical Fair India (India) and Medical World Americas (The USA), FTR4H now expands its event to China. They will participate in China Medical Innovation Forum 2017, discussing new opportunities and the future of digital health industry with Chinese experts.
On June 11th, Mr. Mark Wächter, head of FTR4H, will hold a session themed as "The Future for Health - How Mobile, IOT and Data transform healthcare". Experts from Europe and China will sit together to share their valuable insights about this topic.
Moreover, FTR4H will have a dedicated Talk & Lounge area at MFC 2017 to present the latest digital health solutions. China Medical Innovation Forum 2017 will take place at the Shangri-la Hotel, Suzhou on 10th-11th June, 2017. More information for exhibitors, sponsors and visitors, please scan QR code below to follow China Medical Innovation Forum on WeChat or visit www.medicalfair.cn。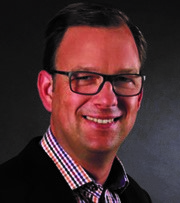 Mr. Mark Wächter
Mark Wächter is a marketer with many years professional and leadership experience in the areas of Consumer Goods, Internet and Mobile Communications. In May 2005 he founded MWC.mobi, a worldwide active management consultancy focusing on Mobile Strategy Development and served clients in over 30 countries on four continents in the past years. Mark is head of the Mobile Marketing Association (MMA) in Germany and member of MMAs Board of Directors in EMEA. He is co-founder of MobileMonday and chairs the advisory board of Germany's first Master Degree Program in Mobile Marketing at Leipzig School of Media. Mark is a Mobile Aficionado since the very beginning and became a globally well respected Mobile Media Evangelist and Strategist aka "Mr. Mobile", acting as advisor and mentor on many Mobile Initiatives. In December 2015 Springer Gabler published his book "MOBILE STRATEGY".
| | |
| --- | --- |
| | |
| Official WeChat | Official Website |
- End -
Learn more about the forum, please contact:
Related